Quick links
SMF-200
SMF-200 FAR Infrared Sauna

2 Person Carbon FAR Infrared Sauna(Digital control)
. Full 2 person capacity
. Natural Canadian Hemlock and Red Cedar
. Tempered full glass door
. Interior Color Therapy Lighting
. 7 Carbon Heating Panels
. Roof vent
. Interior & Exterior LED contorl panel
. Electrical Service:110v-240v dedicated receptacle(Please consult a certified electrician)
. Inside Clasp together assemby
. Outside Dimensions:124.5x104.5x195cm
. Inside Dimensions:111.5x89x182cm
. Weight:115kg
. Packing Size:
Carton A: Roof & Floor 133x115x25cm
Carton B: Left & Right 190x126x17cm
Carton C: Front & Rear 190x100x16.5cm
Our Sunmaxx sauna is the perfect sauna if you are tight on space in your house or apartment and is incredibly easy for one person to assemble, disassemble and move.
The features our Nano-Carbon/ Ultra-Low EMF heaters positioned low on the walls to provide an incredible concentration of 'Focused Infrared' on your body.
This ensures a quick heavy sweat!
This sauna model is low on price but packed with features. Constructed from BC Hemlock, complete with Blaupunkt CD players & speakers, 2 Interior reading lights, Cedar Backrest, Cup holder, Aromatherapy unit,
Towel and superior workmanship.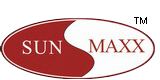 Sunmaxx Technology Co.,Ltd.

Address:
No.38, Tuanjie Road(M),Xishan District,Wuxi City,Jiangsu province,CHina 2141014

Website:
www.sunmaxxgroup.com

Tel:
86-510-81015950

Fax:
86-510-81015950

Mobile:
86-18661277997

Email:
garysun@sunmaxxgroup.com
goldenwavesauna@gmail.com
goldenwavesauna@foxmail.com