Quick links
GDY-200S
Specifications

far infrared carbon sauna
3.Capacity: one-two persons
Product Name: Promotion Sauna
Product Dimension: 100x90x184cm
GDY-200 2 person infrared sauna offers 6 carbon tech heating panels (including a foot reflexology carbon tech floor heater). GD carbon tech heating panels produce a wider, softer heat that is evenly distributed throughout the sauna. Our infrared carbon tech heating panels are 30% larger than saunas heated by ceramic tubes and penetrate skin 40% more to maximize therapeutic benefits. GD carbon tech panels also heats up 100% faster than rock and water steam saunas.
GDY-200 2 person infrared sauna is designed for ease of use and is an outstanding value. Assembly is a snap and takes about 30 minutes. Enjoy the convenience of operating with our dual (interior and exterior) control panel featuring sauna temperature and time functions. Play your favorite music through the MP3 auxiliary connection with speakers.
Our sauna would be a beautiful and worthwhile addition to any fitness room and could be incorporated as a part of your fitness routine. See and feel the difference today!
Features:
* 2 Person Capacity
* Dimensions (WDH): 100 x 90 x 184CM
* MP3 auxiliary connection
* Interior and exterior control panel
* Natural hemlock wood construction
* Electrical service: 120V/15amp or 220V/10amp
* Exterior Ambient Lighting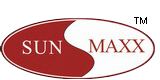 Sunmaxx Technology Co.,Ltd.

Address:
No.38, Tuanjie Road(M),Xishan District,Wuxi City,Jiangsu province,CHina 2141014

Website:
www.sunmaxxgroup.com

Tel:
86-510-81015950

Fax:
86-510-81015950

Mobile:
86-18661277997

Email:
garysun@sunmaxxgroup.com
goldenwavesauna@gmail.com
goldenwavesauna@foxmail.com